[Exton, PA, June 9, 2022—]
The leader in Catholic faith formation wins 4 First Place awards in prestigious competition, earning top spot in 25% of all categories.
8 Ascension titles were among the winners announced Tuesday by the Association of Catholic Publishers in their annual "Excellence in Publishing Awards" (EPA) program. Ascension's winners included 4 First Placements and a double-award for A Biblical Walk Through the Mass, Revised Edition, which received recognition in "Resources for Liturgy" and won in the "Resources for Ministry" category.

First Place Award Winners
Second Place Award Winner
Third Place Award Winners
This is the second year in a row that Ascension has placed First in both the "Spanish" and the "Children's Books: Picture Book" categories. In addition, the Faith Formation Leader also brought home a 2022 First Place win in the category "Children's Books: Teens," a tribute to the Ascension Kids product line launched in late 2020.
Ascension won 2 EPA awards in 2021, and the prestigious "Resource of the Year" from the same competition in 2015 for the company's Chosen Confirmation preparation program.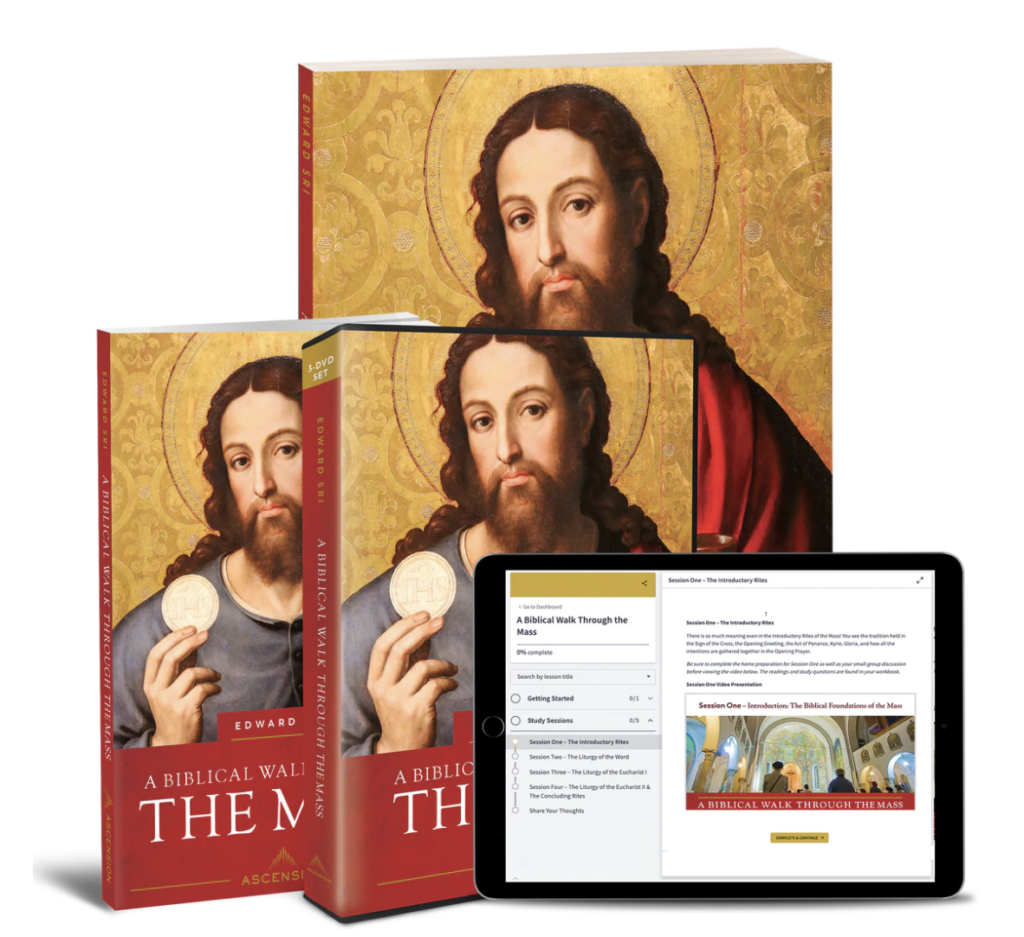 A Winner for the USCCB Eucharistic Revival
As noted above, A Biblical Walk Through the Mass, Revised Edition won awards in two categories: Resources for Ministry and Resources for Liturgy. As Catholics in the United States continue to prepare for the USCCB's upcoming Eucharistic Revival, Ascension hopes that the award-winning program might prove a valuable asset for individuals, groups, and parishes who seek to deepen their devotion to the Mass and the Holy Eucharist.
"It's such an honor to have A Biblical Walk Through the Mass be recognized by the Association of Catholic Publishers. I am grateful to the many students, laity, clergy, and parish leaders who have been a part of this project and pray that it helps Catholics and their parish communities know and love our Eucharistic Lord!", Dr. Edward Sri, author of A Biblical Walk Through the Mass.
About Ascension
Ascension is a multimedia network and the leader in Catholic faith formation. Over the past 20 years, Ascension has helped to nurture the faith of over 10 million Catholics through award-winning books, the chart-topping Bible in a Year podcast, more than 50 unique faith formation programs, and Ascension Presents, which hosts the largest Catholic YouTube channel in English.
Media Contact
For author interviews or other media inquiries, please contact Lauren Joyce at (484) 876-1400 or Newsroom@AscensionPress.com.