[West Chester, PA, June 22, 2021—]
Amid top competition in 14 categories, Ascension secures 2 first-place awards from the Association of Catholic Publishers.
Following the recognition of 11 finalist titles announced in April for the Excellence in Publishing Awards, Ascension has announced that My First Interactive Mass Book achieved first place in 2 categories: Children's Picture Books and Spanish.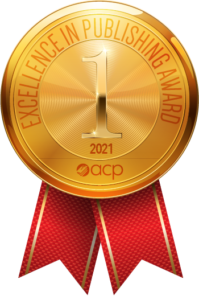 The goal of the Excellence in Publishing Awards, as stated by the Association of Catholic Publishers (ACP), is to "recognize the best in Catholic publishing," with a strong emphasis on a resource's quality. My First Interactive Mass Book took its prizes from a field of 95 finalists.
"Taking little ones to Mass can be really challenging," explains author Jennifer Sharpe. "I wanted children everywhere to not only understand the meaning behind various parts of the Mass, but also come to appreciate how in the Mass Jesus shows us just how much he loves us. This profound love is what makes the Mass so wonderful!"
My First Interactive Mass Book won Ascension's first ever ACP award in the Children's Picture Book category, demonstrating the high quality of the publisher's new product line for Catholic children launched in October 2020, Ascension Kids. The Ascension Kids collection features a variety of children's resources for ages toddler to 12, focused on creating faithfully Catholic products for the Church's youngest members.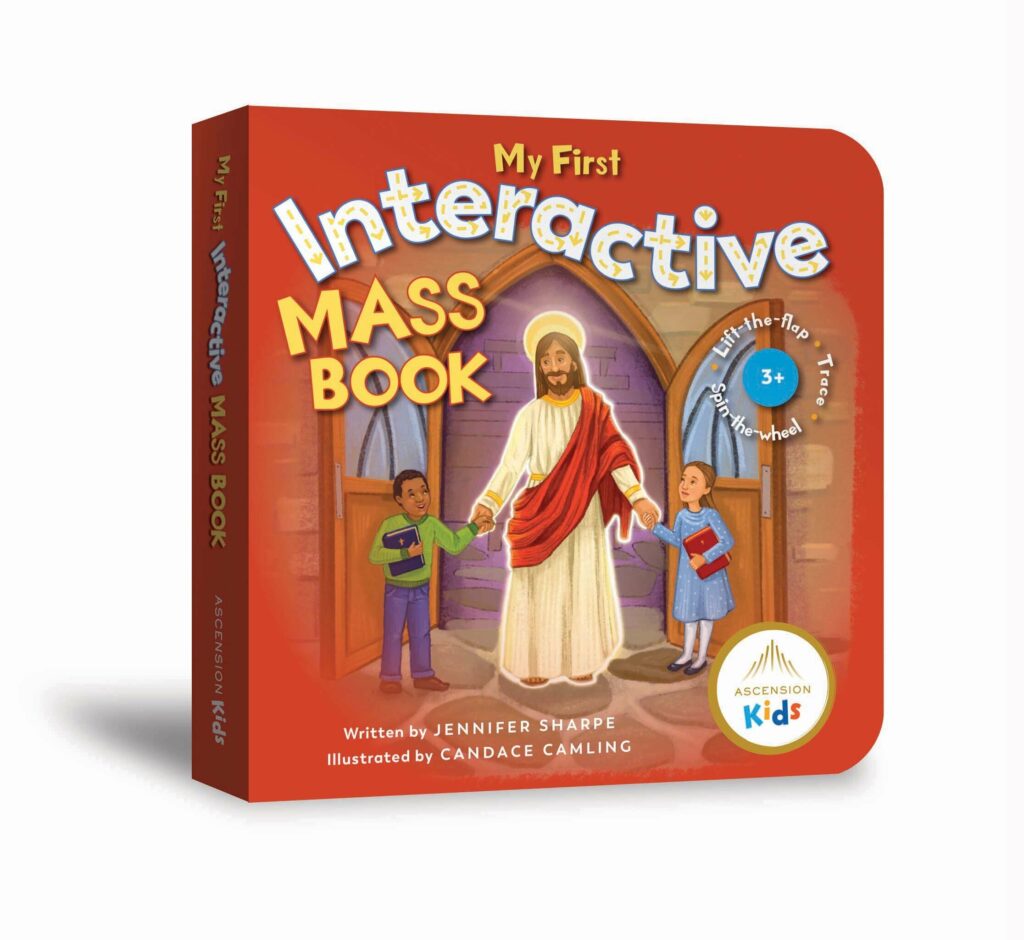 Customers are raving about the book, writing 100 reviews on the company's website with an average rating of 5 stars. "My six-year-old was still having trouble sitting through Mass," comments Eileen, a My First Interactive Mass Book purchaser. "This book really helped her to understand what is going on and what it all means instead of just being asked to sit quietly for an hour. Wish I had found it sooner!"
My First Interactive Mass Book is intended for children ages 3+ and is available for purchase on the Ascension website for $14.99. It is sold in both English and Spanish.
About Author Jennifer Sharpe
Jennifer Sharpe is a young mother who is passionate about helping all Catholics develop a loving relationship with Jesus, especially in the Eucharist. She lives with her husband and children in Oklahoma.
About Illustrator Candace Camling
Candace Camling writes and creates artwork in her attic studio. She is an award-winning illustrator and most importantly, loves her Catholic faith. She lives with her husband, son, and daughter in Des Moines, Iowa.
About Ascension
Ascension is the leader in Catholic faith formation and digital content. Over the past 20 years, Ascension has helped nurture the faith of more than 10 million people in 8,000 parishes through their books, Bibles, faith formation programs, chart-topping podcasts, social media, and the Ascension Presents YouTube channel. The company has 60 employees and is based in Exton, Pennsylvania.
Media Contact
For interviews with Jennifer Sharpe or other media inquiries, please contact Lauren Joyce at (484) 876-1400 or Newsroom@AscensionPress.com.