[Exton, PA, February 8, 2022—]
Popular Catholic speaker Lisa Cotter draws on inspiration from saintly women to uncover new revelations of the "feminine genius"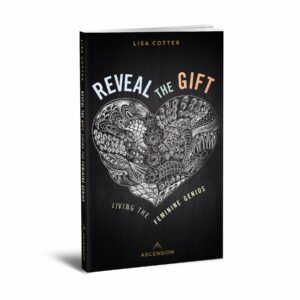 Growing up in a world that told her "women should be like men," Lisa Cotter often found herself confused and frustrated with the concept of femininity. That was, until she encountered St. John Paul II's writings on the "feminine genius". In Reveal the Gift: Living the Feminine Genius, Cotter uncovers a transformational – and at times surprising – vision of a woman's purpose, meaning, and gifts.
Cotter is a leading Catholic speaker and author known for her practical insights on relationships, femininity, and living life with excellence. In Reveal the Gift, she shares inspiring stories from the lives of St. Elizabeth Ann Seton, Servant of God Julia Greeley, St. Catherine of Siena, Servant of God Chiara Corbella Petrillo and other heroic women to reveal how to:
Live authentic Catholic womanhood
Embrace life fully with uniquely feminine gifts
Practically impact family, church, and world through "feminine genius"
In Reveal the Gift, Cotter offers real-world advice on how to identify and embrace eight types of feminine gifts God bestows on women: self-giving, receptivity, maternity, sensitivity, intuition, generosity, fidelity, and strength.
"In his Letter to Women, Pope St. John Paul II challenged his readers to 'reflect carefully on what it means to speak of the genius of women.' This invitation took me on a journey of discovery that changed my broken view of femininity, and I know it can do the same for others," said Cotter. "With JPII as our guide, Reveal the Gift not only gives the what of the feminine genius, but also the why and how so that any woman can fully live from her genius."
In a related Ascension Presents video, 4 Keys to Understanding the Feminine Genius, Cotter offers four beautiful keys for making sense of what it means to be a Catholic woman today and why each and every woman is uniquely endowed with this amazing genius.
Praise for Reveal the Gift
Jackie Francois Angel, Ascension Presenter and co-author of Pray, Decide, and Don't Worry: 5 Steps to Discerning God's Will, has offered an endorsement for the new book:
"In an age where the terms 'woman' and 'femininity' have seemingly become arbitrary, Lisa engages with the wisdom of the Church to find the authentic and beautiful meaning of what it means to be 'woman.' Sharing the examples of some stellar female saints to expound on St. John Paul II's 'feminine genius,' Lisa helps women of all ages know their true dignity and worth and finally delight and rest in being a woman."
Sarah Swafford, Speaker and author of Emotional Virtue, has also offered praise:
"One of the hardest topics to define (and even harder to live out) is our uniquely feminine vocation as women. Our own individual stories are so often wrapped up with wounds from our past. As we know, the result is confusion and hurt, drastically affecting our lives, especially our relationships. Lisa has given us a great gift, reaping immense fruit and insight from several heroic female saints throughout the Church's life and Lisa's own personal experiences. I am so grateful because this book will help so many!"
Reveal the Gift is available for pre-order starting February 8 at AscensionPress.com/RevealTheGift. 
About Lisa Cotter
Lisa Cotter is a leading Catholic speaker and author known for her practical insights on relationships, femininity, and living life with excellence. She has served FOCUS as a family for over 10 years, previously authored Dating Detox, hosted the popular How-to Catholic podcast, and traveled widely as a presenter at SEEK, Steubenville conferences, NCYC, and more. She earned a degree in Theology from Benedictine College and is finishing her Master's in Theology at Augustine Institute. Lisa resides in Denver, CO with her husband Kevin and their four children.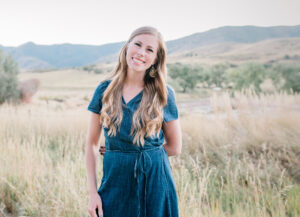 About Ascension
Ascension is a multimedia network and the leader in Catholic faith formation and digital content. Over the past 20 years, Ascension has helped nurture the faith of over 10 million people in over 8,000 parishes through more than 50 unique faith formation programs and the Ascension Presents media platforms. The Ascension Presents  YouTube channel boasts 600,000 subscribers, 87 Million total views, and is one of the top 3 Catholic YouTube channels in English.
Media Contact
For interview requests, a review copy and media inquiries, email Leslie Rowe at Leslie@PrevishMarketing.com.