[Exton, PA, May 9, 2022—]
On Earth as It Is in Heaven is a rallying cry from the biracial Baton Rouge priest who seeks to draw all God's children to the Eucharistic Heart of Christ.
In his latest book from Ascension, On Earth as It Is in Heaven: Restoring God's Vision of Race and Discipleship, beloved Louisiana priest Fr. Josh Johnson calls all Catholics to recommit themselves to building a Church here on earth that reflects the rich ethnic diversity of the body of Christ "as it is in heaven."
"As disciples of Jesus Christ in the twenty-first century, we have work to do in bringing about the unity to which the Lord calls us," urges Fr. Josh. "Nothing is impossible for God (Luke 1:37). We have been called by our Lord to be the saints of this generation, to pray and work together for the consolation of his heart—which desires unity in the body of Christ, on earth as it is in heaven!"
A best-selling author, podcaster, popular Catholic speaker, and respected Black Catholic leader, Fr. Josh Johnson is well known and loved on Catholic social media and beyond for his heartfelt homilies and speeches enjoining audiences to pray, fast, and draw close to the loving heart of Christ. As the only Black priest serving in his diocese of Baton Rouge, Fr. Josh has a unique testimony to share on this topic.
In the central image of On Earth as It Is in Heaven, Fr. Josh invites Catholics to consider that in heaven, "a great multitude which no man [can] number, from every nation, from all tribes and peoples and tongues, [are] standing before the throne" of God (Revelation 7:9). In too many parishes, Fr. Josh notes that there are barriers that keep various groups of people from sharing in this Eucharistic sacrifice.
Fr. Josh challenges his readers to thoughtfully assess their local situation and offers practical ideas for how individuals and parish communities can work together to increase their outreach and hospitality to people of all backgrounds. In doing this, believers will "cultivate unity in the body of Christ and thus console the heart of Jesus Christ."
Praise for On Earth as It Is in Heaven
On Earth as It Is in Heaven features nearly 20 enthusiastic endorsements from bishops, theologians, and ministry leaders, including those from:
Wilton Cardinal Gregory, Archbishop of Washington, DC
Most Reverend Joseph N. Perry, Auxiliary Bishop, Archdiocese of Chicago
Valerie E. Washington, Executive Director of the National Black Catholic Congress
Dr. Brant Pitre, best-selling author and theologian
Dr. Ansel Augustine, Catholic speaker and author
Michelle Benzinger, co-host of Abiding Together podcast, creative director, speaker
Fr. Gregory M. Bouquet, president-rector of Saint Joseph Seminary College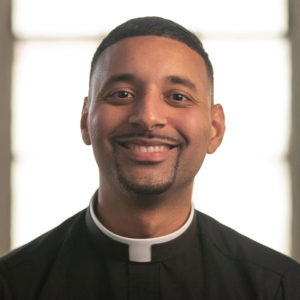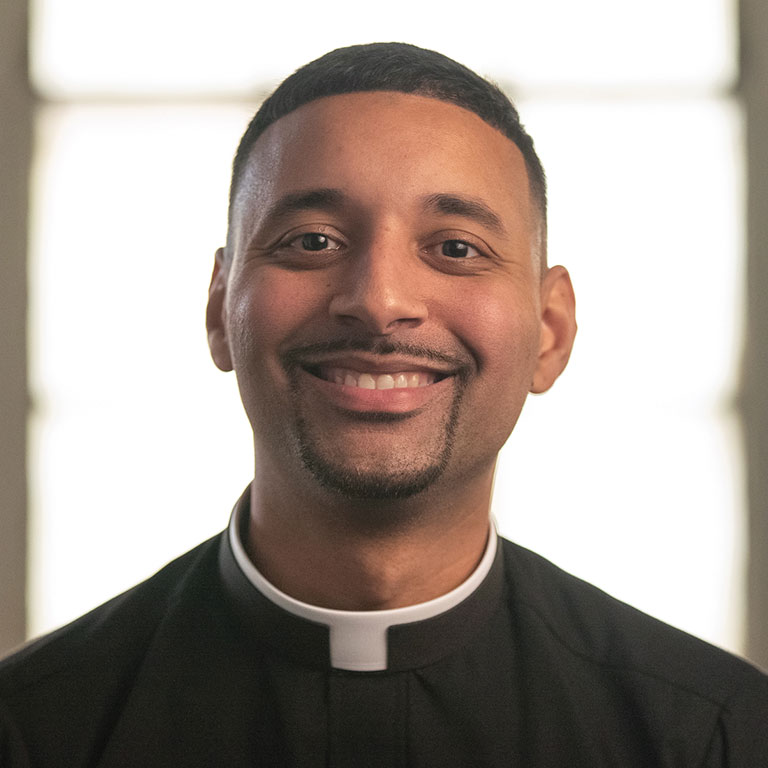 About Fr. Josh Johnson
Fr. Josh Johnson has been a leader in the cause for racial unity in the Church for years. Growing up as the biracial son of a Black father who served as a police officer, and a white mother who worked as a nurse, Fr. Josh himself has lived through many painful experiences of racial discrimination. In his work as the only Black priest ordained for his diocese of Baton Rouge, it is his mission to offer encouraging and concrete steps that all Catholics can take to make their homes, parishes, and communities more welcoming to people of all backgrounds, so that ultimately all of God's children can join together in the Eucharist.
Fr. Josh is the host of the weekly Ask Fr. Josh Podcast, the bimonthly Ask Fr. Josh Show hosted on Ascension Presents YouTube, and several popular books, including the best-selling Pocket Guide to Adoration. He has appeared in many Ascension faith formation programs for youth, including Chosen: Your Journey to Confirmation, Venture: The Bible Timeline for High School, Connected: Catholic Social Teaching for This Generation, and the Rejoice! Advent Meditations series.
About Ascension
Ascension is a multimedia network and the leader in Catholic faith formation. Over the past 20 years, Ascension has helped to nurture the faith of over 10 million Catholics through award-winning books, the chart-topping Bible in a Year podcast, more than 50 unique faith formation programs, and Ascension Presents, which hosts the largest Catholic YouTube channel in English.
Media Contact
Lauren Joyce at (484) 876-1400 or Newsroom@AscensionPress.com