[Exton, PA, October 9, 2023—]
Fr. Gregory Pine, O.P., and Fr. Jacob Bertrand Janczyk, O.P., return as the hosts of Ascension's annual podcast exploring a classic text of Catholic spirituality.
Ascension's Catholic Classics podcast shot to the top of the Apple podcasting charts for the second year in a row: #2 in Religion & Spirituality and #39 in All Categories.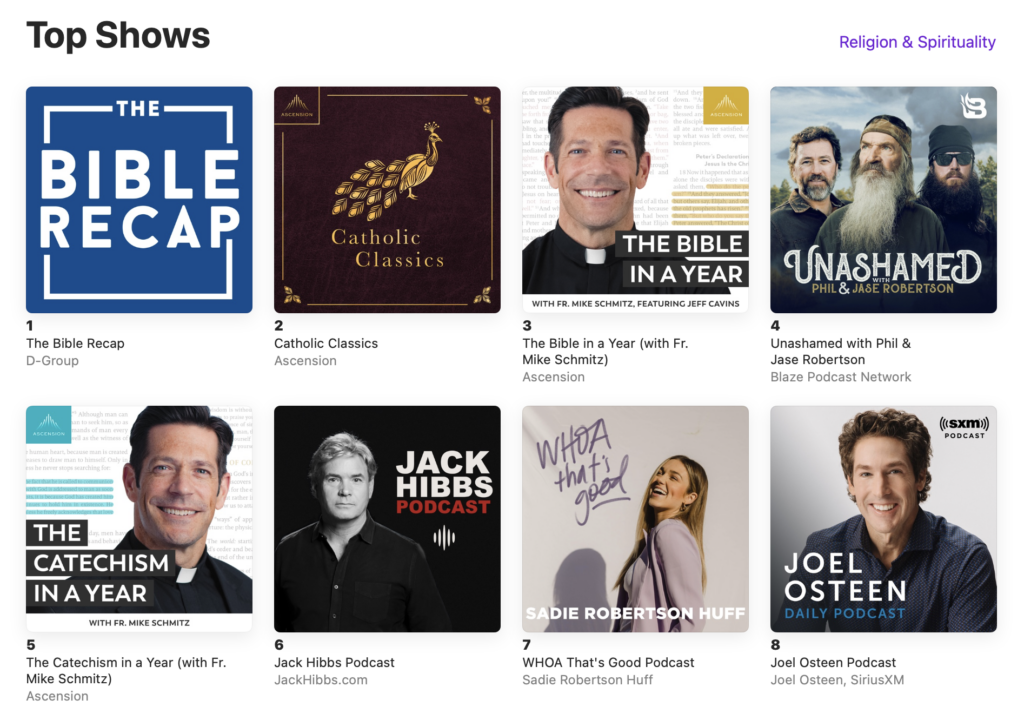 Season 2 of Catholic Classics explores The Confessions of St. Augustine, a fourth-century work widely hailed as an essential text in Christian spirituality. In addition to its theological import, The Confessions is one of the first autobiographies in the world and a foundational text of Western philosophy. St. Augustine himself is a theological "Doctor of the Church" and the person cited most frequently in the Catechism of the Catholic Church outside of the references to Scripture. 
"Some books simply need to be read. The Confessions of St. Augustine is one of them," comment podcast hosts Fr. Gregory Pine and Fr. Jacob-Bertrand Janczyk. 
The Dominican friars continue: "For centuries, The Confessions has rewarded its readers with a wealth of insight into God, self, evil, and the whole range of human experience. With each generation, it continues to draw men and women into a profound encounter with the living God."
Each episode of the Catholic Classics podcast features a reading from Ascension's exclusive new translation of The Confessions followed by a discussion of the day's readings between the two friars.. Over the course of 60 episodes, Catholic Classics: The Confessions of St. Augustine will read and explain the entire work, making its theological insights accessible to modern believers.
Enthusiastic Customer Reviews
Catholic Classics has over 700 reviews on Apple Podcasts, averaging 4.9 out of 5 stars. Listeners have enthusiastic things to say about the show:


New Ascension Edition of The Confessions of St. Augustine to Accompany Podcast
For listeners interested in reading along with the podcast, Ascension released a newly translated edition which features:
Expert commentary from podcast hosts Fr. Gregory Pine and Fr. Jacob Bertrand  
Faux leather cover
Foil stamping
Ribbon for bookmark use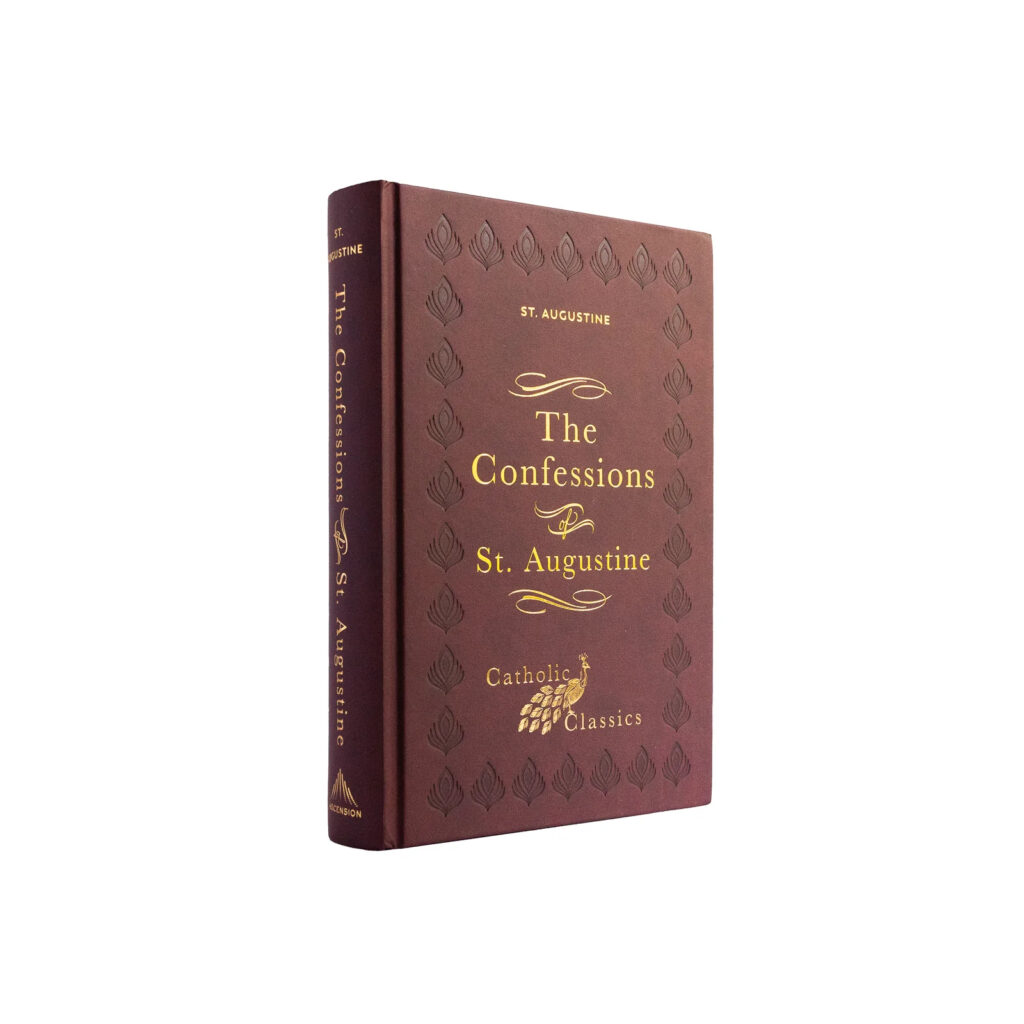 This new translation was beautifully and faithfully rendered by Catholic scholar Dr. Matthew K. Minerd, the same theological translator who produced Ascension's Catholic Classics edition of Introduction to the Devout Life for Season 1 in 2022.
Sacred Art of St. Augustine
Ascension has commissioned original sacred art of St. Augustine of Hippo from talented Catholic artist Tianna Williams. Among other symbolism in the image, St. Augustine holds a flaming heart, a poignant symbol of his burning love for God, as well as sheets of papyrus which call to mind his extensive writings which have inspired believers down the centuries.
Available as prayer cards, prints, and canvas prints, this devotional image brings St. Augustine to Catholic homes, schools, and parishes.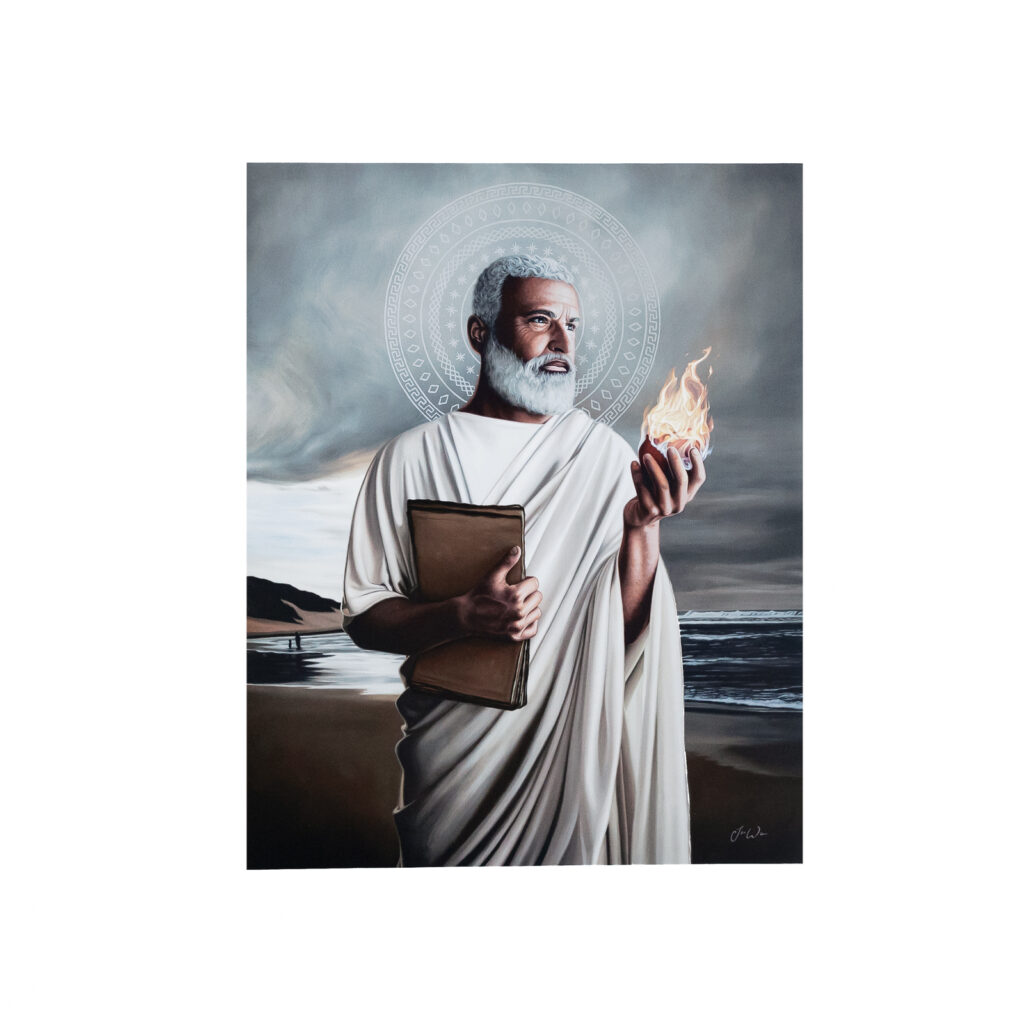 About Fr. Gregory Pine, O.P., and Fr. Jacob Bertrand Janczyk, O.P.
Fr. Gregory Pine, O.P., and Fr. Jacob Bertrand Janczyk, O.P., are Dominican friars (Order of Friars Preachers) of the Province of St. Joseph, located in the Northeast portion of the United States. Fr. Gregory earned his PhD in dogmatic theology from the University of Fribourg in Switzerland and is a professor of theology at the Dominican House of Studies in Washington, D.C. Fr. Jacob Bertrand is the pastor of St. Denis Catholic Church in Hanover, New Hampshire.
In addition to their work with the Catholic Classics podcast, both priests are regularly featured on the popular Godsplaining podcast. See full bios in the Ascension Newsroom.
About Ascension
Ascension is a multimedia network and the leader in Catholic faith formation and digital content. Over the past 24 years, Ascension has helped nurture the faith of over 10 million Catholics through award-winning books, the chart-topping Bible in a Year podcast, more than 50 unique faith formation programs, and Ascension Presents, which hosts the largest Catholic YouTube channel in English.
Media Contact
For interviews with Fr. Gregory Pine or Fr. Jacob-Bertrand Janczyk, contact Leslie Rowe at Leslie@PrevishMarketing.com