[Exton, PA, November 30, 2021—]
20% of all proceeds from popular Advent artwork will benefit the rebuilding efforts of Catholic Charities in Louisiana.
When Catholics purchase artwork from Ascension's Rejoice! Advent Meditations series this year, they will be providing relief to the victims of Hurricane Ida, which devastated much of the coastline of Louisiana in August 2021, including a large number of the homes and churches in the Diocese of Houma-Thibodaux.
Hurricane Ida was the most devastating storm ever to hit Louisiana. Months after the storm disappeared from national news coverage, many residents of southern Louisiana remain homeless, without electricity, internet, or everyday provisions.
Fr. Mark Toups, author of Ascension's popular Rejoice! Advent series, pastor of Our Lady of the Isle church in Grand Isle, Louisiana, and vicar general of the Diocese of Houma-Thibodaux, is working to address firsthand the immense devastation and suffering in his community, where a large percentage of buildings in the area have been damaged beyond repair.
"Not only is this artwork going to bless the homes of the people who buy it, but it will bless the people of God who need help," said Fr. Toups in a video invitation to Catholics. "We need you to not forget about us."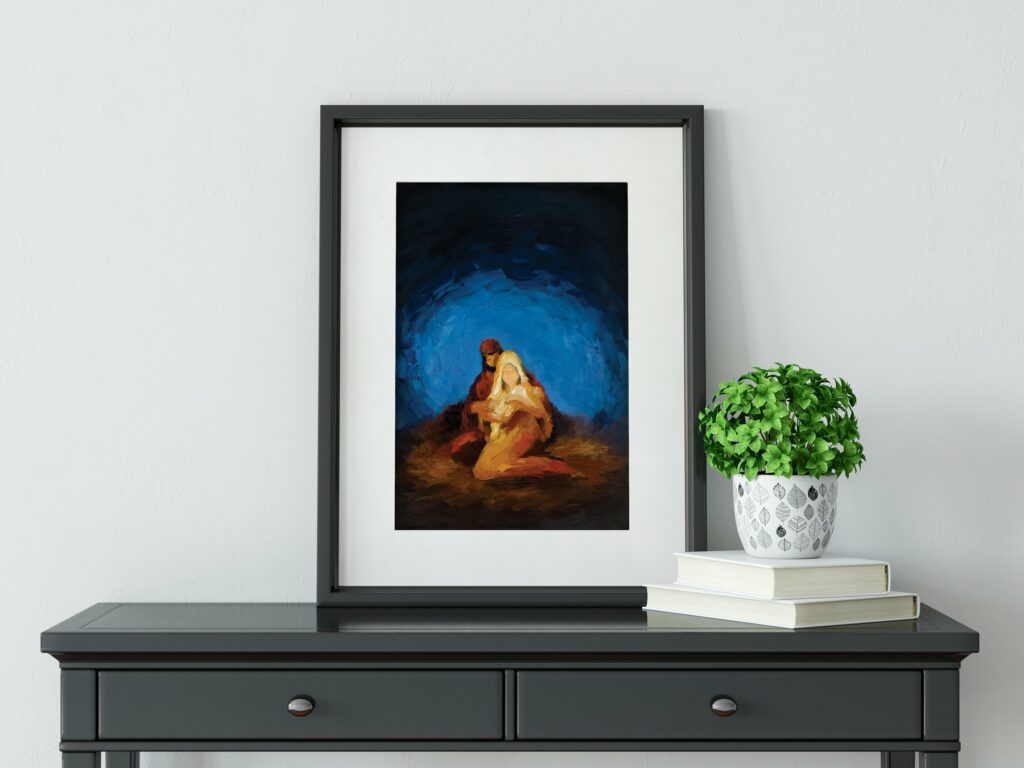 The most popular prints in the Rejoice! artwork collection by artist Mike Moyers include
More than 100,000 Catholics have journeyed through Advent with the Rejoice! Advent Meditations series in the last three years, experiencing a more peaceful and meaningful Advent as they've drawn closer to the Lord.To purchase artwork, visit www.AscensionPress.com/RejoiceArt
About Fr. Toups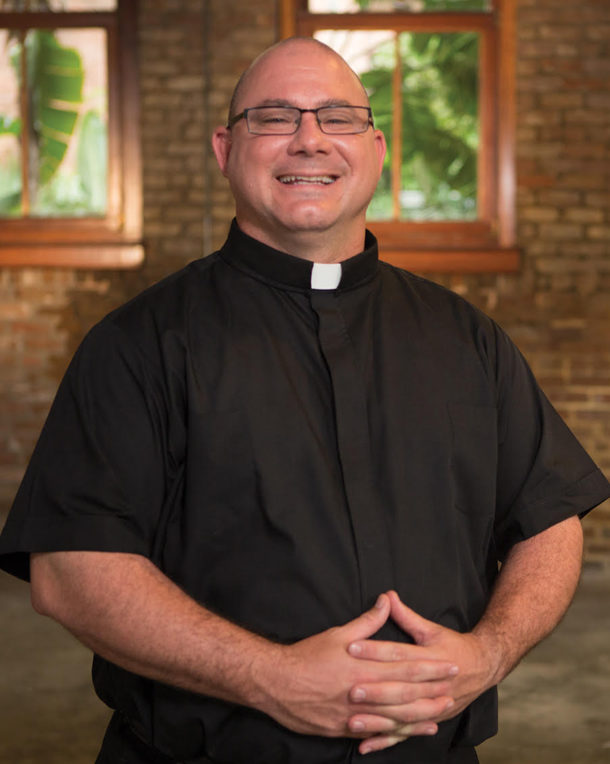 Ordained in 2001, Fr. Toups is a priest for the Diocese of Houma-Thibodaux, where he is the vicar general as well as pastor of Our Lady of the Isle church in Grand Isle, Louisiana. In addition to his pastoral work, Fr. Toups is an adjunct faculty member for the Institute for Priestly Formation, specializing in communications, development, and spiritual direction. His many books and studies with Ascension help Catholics to deepen their prayer lives and encounter the Lord in meaningful ways, particularly through meditation on Scripture and celebration of the holy seasons of Advent and Lent. Fr. Toups is the author of Oremus: A Catholic Guide to Prayer, the Rejoice! Advent Meditations series, and the Lenten Companion series from Ascension.
About Ascension
Ascension is the leader in Catholic faith formation and digital content. Over the past 20 years, Ascension has helped nurture the faith of more than 10 million people in 8,000 parishes through their books, Bibles, faith formation programs, chart-topping podcasts, social media, and the Ascension Presents Youtube channel. The company has 60 employees and is based in Exton, Pennsylvania. 
Media Contact
For interviews with Fr. Toups and other media inquiries, contact Lauren Joyce at (484) 876-1400 or Newsroom@AscensionPress.com.