The 99 Press Kit
---
The 99 is a new system for evangelization, made up of three parts. Each is designed to help Catholics easily organize an effective, ongoing evangelization effort within their parish walls and beyond: The 99 Experience is a short series of "mission" videos, The 99 Masterclass is a leadership training component, and The 99 Handbook is a book that serves as an ideal follow up to The 99 Experience. Each draws on the expertise of a group of experienced evangelization experts to help inspire Catholic individuals and groups to "go out into the deep" and share the Gospel.
View Press Release
Download Press Kit
Contributors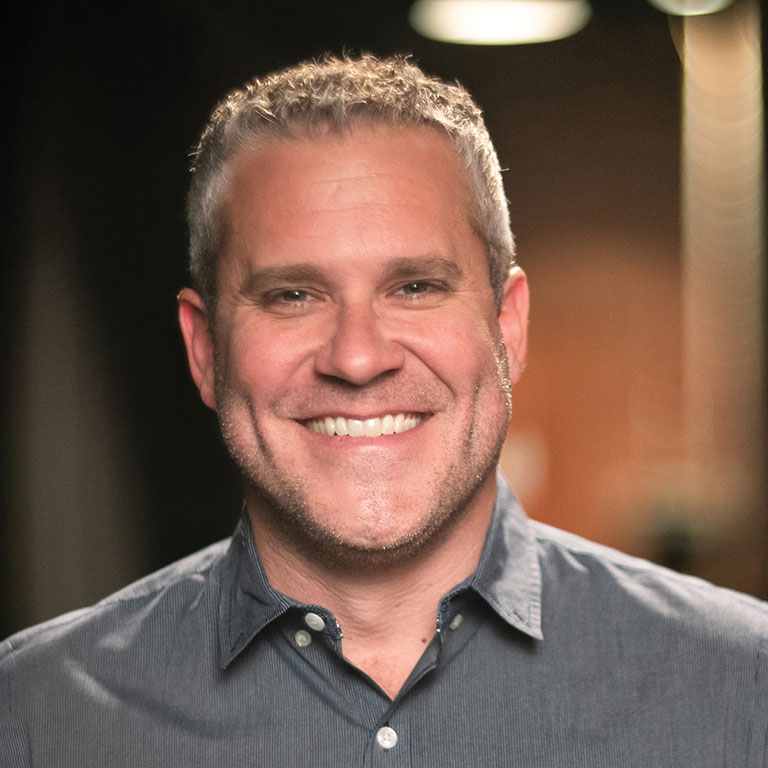 Mark Hart
Mark Hart, a twenty-five year veteran of Catholic ministry, currently serves as the executive vicepresident of Life Teen International. A graduate of the University of Notre Dame, Mark is a best-selling author or editor of more than twenty books, an award-winning media producer, and a renowned radio host. His popular Bible study programs T3: The Teen Timeline, Encounter, and Altaration have helped transform Catholic youth and young adult Scripture study in parishes, classrooms, and homes. A devoted husband and father of four, Mark's passion for the gospel and for evangelization are contagious and inspiring.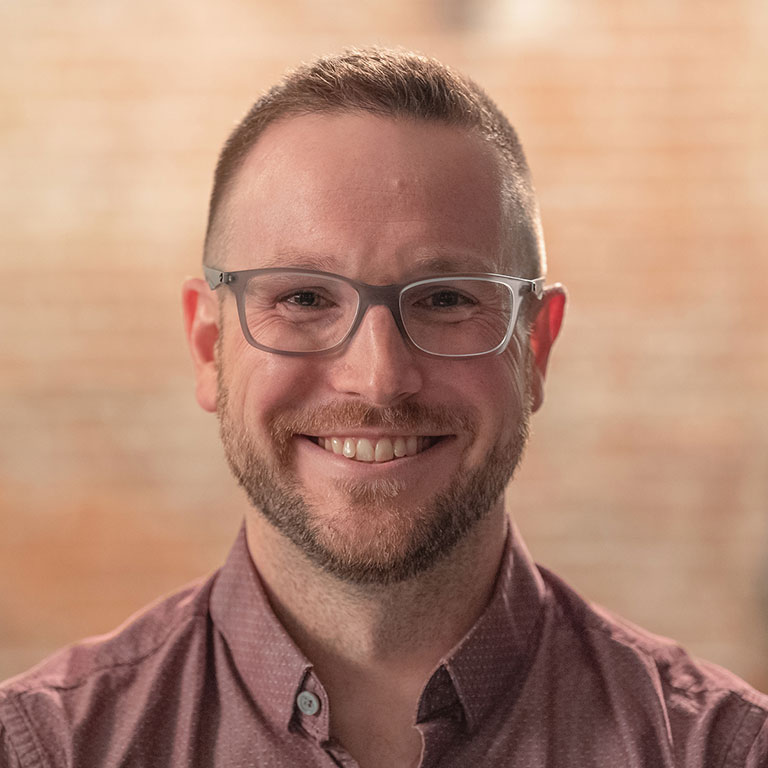 Joel Stepanek
Joel Stepanek has been passionately serving in ministry for more than fifteen years. Joel holds a master's degree in religious education from Fordham University, with an emphasis in youth and young adult ministry, and he currently serves as the director of resource development for Life Teen International and as an adjunct instructor at Franciscan University of Steubenville. He is theauthor or co-author of several books, including Chasing Humility: Eight Ways to Shape a Christian Heart and True North: A Roadmap for Discernment. Above all, Joel is a husband to Colleen and father to Elijah and Sophia, who are his greatest adventure.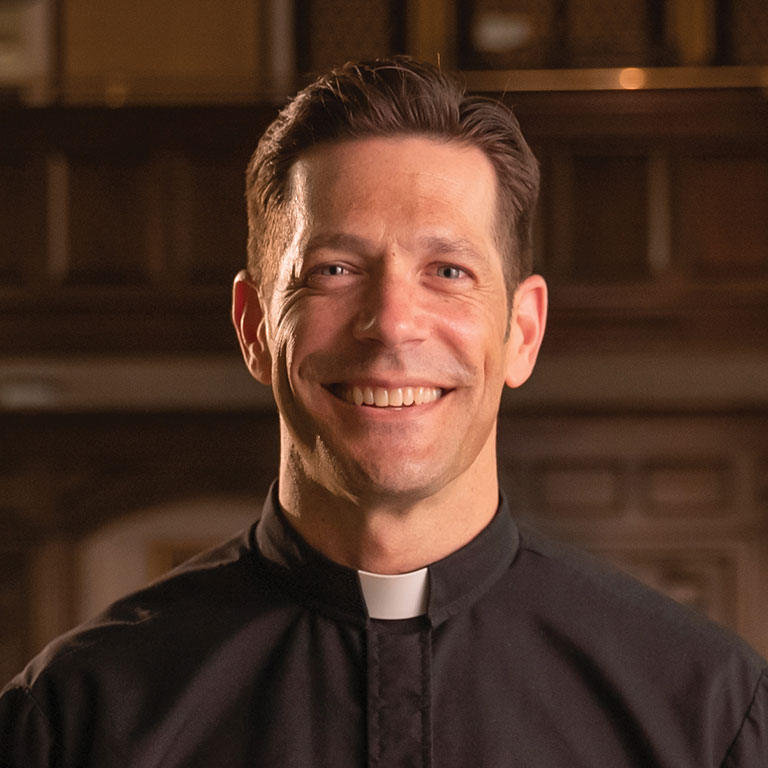 Fr. Mike Schmitz
Fr. Mike Schmitz serves as director of youth and young adult ministry for the Diocese of Duluth and as chaplain for the Newman Catholic Campus Ministry at the University of Minnesota–Duluth. He served as a presenter for the faith formation studies Chosen, Altaration, Belonging, Power and Grace, and Quick Catholic Lessons. He is a regular video presenter on Ascension Presents.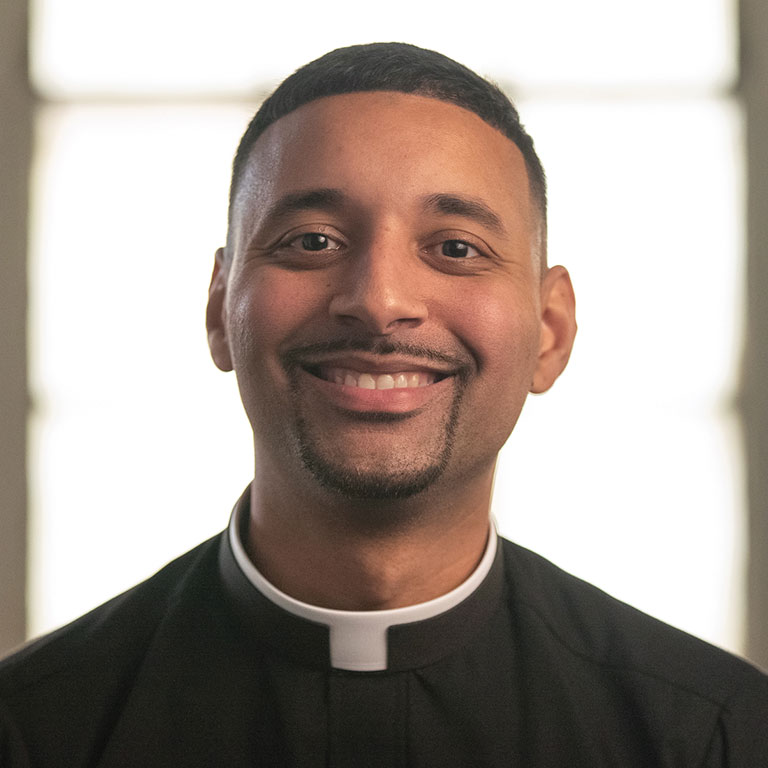 Fr. Joshua Johnson
Fr. Joshua Johnson is a priest of the Diocese of Baton Rouge. He has spoken at conferences for teens and adults, sharing his conversion experience and proclaiming his message of hope and human dignity. Fr. Josh is the author of Broken & Blessed and serves as a presenter in Altaration, YOU, Rejoice, and No Greater Love. He hosts Ask Fr. Josh, a podcast offering Catholic young adults counsel on dealing with the life's transitions and challenges.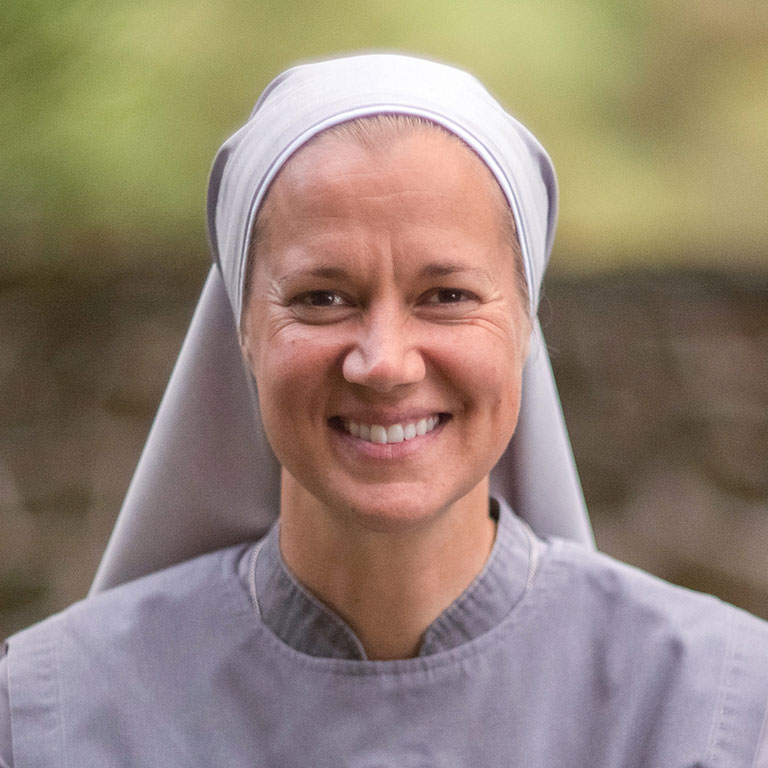 Sister Miriam James Heidland, S.O.L.T.
Sr. Miriam James Heidland is a former Division I athlete who had a radical conversion and joined the Society of Our Lady of the Most Holy Trinity (SOLT) in 1998. Her story has been featured on EWTN's The Journey Home, SEEK Conference, USCCB Convocation, Relevant Radio and other outlets. She holds a Master's degree in Theology from the Augustine Institute and speaks regularly on the topics of conversion, authentic love, forgiveness, healing (and sports!). Sr. Miriam's podcast, Abiding Together, can be found on iTunes and her book, Loved As I Am, can be found on Amazon. She tweets at @onegroovynun.
Bob Lesnefsky
Bob Lesnefsky, a Catholic rapper who is also known as "Righteous B," has been a unique voice in Catholic youth ministry for the past twenty years. His evangelization style seeks to incorporatepopular culture as a means to bring youth closer to Christ, following the motto, "Preach the Gospel at all times … if necessary use rap." In 2005, Bob founded Vagabond Missions to reach out to inner-city youth in cities all throughout the United States. Along with his music and youth ministry career, he is a husband and the father of seven.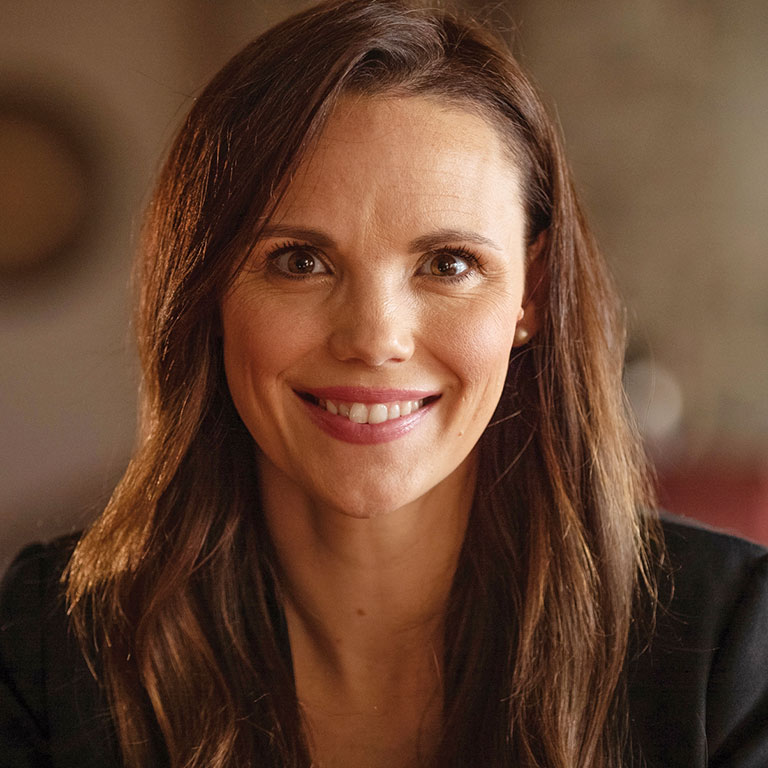 Leah Darrow
Leah Darrow is an internationally known Catholic speaker and author. She is the founder of Lux University, an online membership site for Catholic women who want to grow together in the Faith. Leah holds a master's degree in theology from the Augustine Institute, and she delights in sharing the Good News of Jesus Christ. When not on the road evangelizing, Leah can be found athome in St. Louis with her husband, Ricky, and their five children.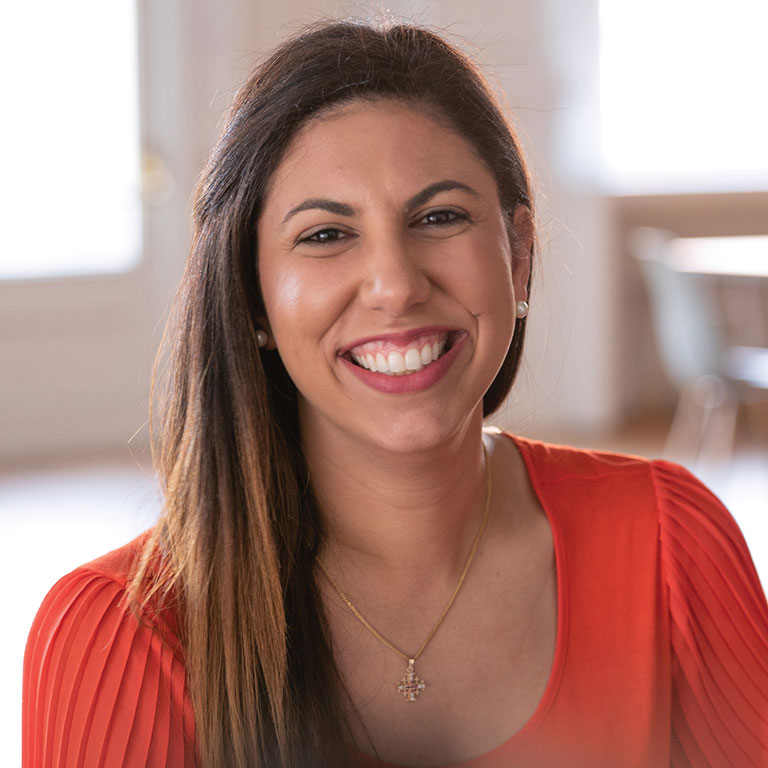 Mari Pablo
Mari Pablo is a Hispanic Miami native, graduated from Franciscan University with a double major in theology and psychology, and has a masters in theology from the Augustine Institute. Mari has worked in youth ministry for over fifteen years from acting as a youth minister, to teaching high school theology and speaking at the Steubenville summer youth conference. She has dedicated her life to ministry with the goal of being God's instrument in order to spread His transformative message to all! You might even recognize her from, "You," our theology of the body program for teens!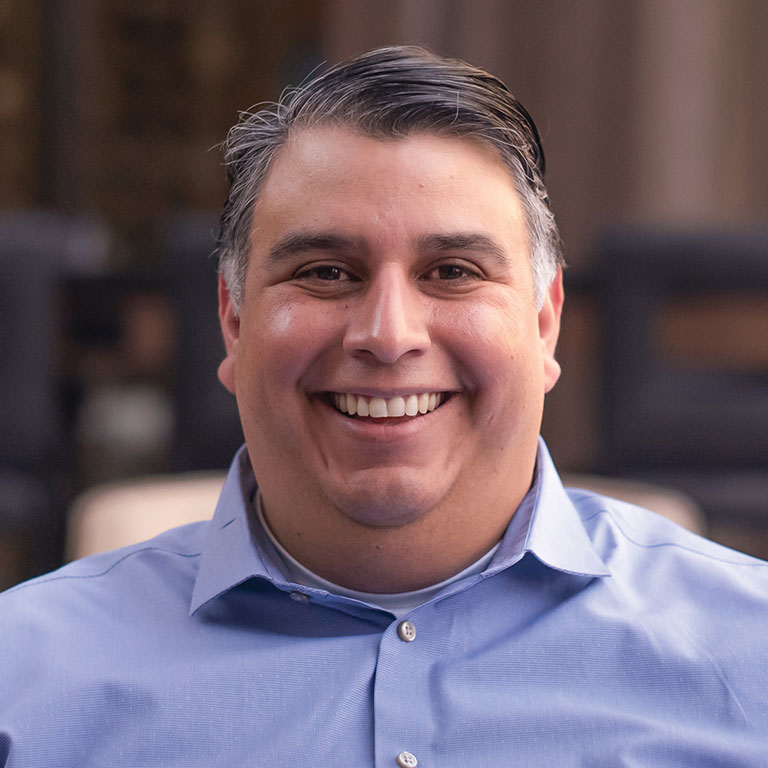 Cande DeLeon
After serving in the United States Marine Corps for four years, Cande Graduated from Texas A&M Corpus Christi earning his Bachelors of Business Administration and then continuing witha Master of Arts Degree at Holy Apostles Seminary and college in Theology for Sacred Scripture. Cande de Leon is currently acting as the first Executive Director of the Office of Mission Advancement for the Diocese of Phoenix. He has a sincere desire to serve the Catholic Church and brings a wealth of leadership and business acumen to help parishes with their stewardship, discipleship and evangelization efforts. He is most passionate about his wife of 22 years, Rosemary, with whom he has 4 daughters.
Suggested Interview Questions
What exactly is The 99–is it a video series, workbook, group study?
Who was your target audience for this product when you dreamed the concept?
Why do you think a packaged system for evangelization is necessary in today's world? Why is it important?
Do you think average Catholics are intimidated by the concept of evangelization because of appearing "preachy" or because they simply aren't formed enough in their faith?
Talk about the collaborative process involved in this project and the variety of presenters featured in The 99.
How does someone learn more or get started?